The Student Aid Reference Desk — Ref Desk, for short — is a central hub of important financial aid regulations, legislation, and other key resources. Organized in a tree hierarchy, the Ref Desk was designed to be simple and intuitive. It has top-level terms, common sets of informational resources for each term, and subtopics. A list of related terms and synonyms is also provided for each top-level term.
The Ref Desk compiles resources related to the administration of student aid programs with direct links to federal regulation, legislative text, and U.S. Department of Education guidance, as well as interpretation and analysis from policy organizations, institutions, researchers, and groups focused on student access and success in higher education. It's easily searchable and provides continuously updated expert data straight from the source. Check back often for links to new resources and guidance as they become available.
Ref Desk content is maintained by the National Association of Student Financial Aid Administrators (NASFAA). Anyone may submit resources for inclusion in the Ref Desk; submitted content will be vetted, on an as-needed basis, by contributing partners before it is added to the tool. NASFAA makes every effort to ensure that information provided in the Ref Desk is nonpartisan and as accurate, complete, and up to date as possible. However, we cannot guarantee that it is free of omissions or errors and bear no liability for how the content is interpreted or used, or for the content of any third-party links included in the site. Ref Desk is not affiliated with the U.S. Department of Education or the federal government.
About This Tool's History
In April 2014, NASFAA launched a tool, available exclusively to its members, known as the Student Aid Index. A precursor to the Student Aid Reference Desk, the Index was designed to provide financial aid administrators across the nation with quick access to the regulations and legislation they needed in order to do their jobs.
In July 2020, NASFAA was awarded a generous grant from ECMC Foundation to redesign this tool with an overarching goal of providing a resource that simplifies research for organizations that study and advocate on the intersection of college access, success, and student financial aid.
After many months of development and content collection, NASFAA in February 2021 launched the new, publicly available Ref Desk platform. On a rolling basis, NASFAA will remove content that is no longer active, perform further programmatic adjustments to the site features, content, search functionality, and the template as based on feedback from users, and add new content.
About the National Association of Student Financial Aid Administrators

The National Association of Student Financial Aid Administrators (NASFAA) provides professional development for financial aid administrators; advocates for public policies that increase student access and success; serves as a forum on student financial aid issues; and is committed to diversity throughout all activities. NASFAA's membership includes 32,000 student financial assistance professionals at approximately 3,000 colleges, universities, and career schools across the country. NASFAA member institutions serve nine out of every 10 undergraduates in the U.S.
About ECMC Foundation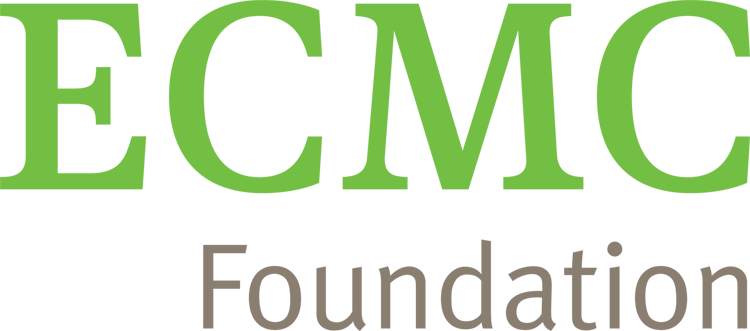 ECMC Foundation is a Los Angeles-based, nationally focused foundation whose mission is to inspire and to facilitate improvements that affect educational outcomes—especially among underserved populations—through evidence-based innovation. It is one of several affiliates under the ECMC Group enterprise based in Minneapolis. ECMC Foundation makes investments in two focus areas: College Success and Career Readiness; and uses a spectrum of funding structures, including strategic grantmaking and program-related investments, to invest in both nonprofit and for-profit ventures. Working with grantees, partners and peers, ECMC Foundation's vision is for all learners to unlock their fullest potential. Learn more about ECMC Foundation by visiting www.ecmcfoundation.org and ECMC Group by visiting www.ecmcgroup.org.